Lowcountry 2015 Tour
Details
March 1-7, 2015
Tour Itinerary
For this tour we use a flexible schedule to respond to the opportunities the weather, light, and scenery provide us. Although there is not a fixed itinerary we do have an outline that will serve as a base line for the tour. The flow will be from south to north, starting at Jekyll Island, Georgia and ending in the Charleston, South Carolina area.
| | | |
| --- | --- | --- |
| | Mar 1-3 | Jekyll Island, GA |
| | March 3-5 | Savannah/Tybee Island, GA |
| | March 5&6 | Beaufort/Hunting Island. SC |
| | March 6&7 | Edisto Beach, Charleston, SC |
Here is a condensed list of some of the shooting opportunities.
Jekyll Island, Brunswick, Darien, and St. Simons Island

Beaches, Salt-marsh, Historic Buildings, Working Boats, St. Simons Lighthouse, Harris Neck NWR

Savannah and Tybee Island

Beaches, Wildlife, Tybee Lighthouses, Cockspur Lighthouse, Fort Pulaski, Savannah GA., Savannah NWR

Beaufort South Carolina and Hunting Island State Park

Beaches, Wildlife, Hunting Island Lighthouse, Beaufort National Cemetery

Edisto Beach

Botany Bay Plantation, Driftwood Beaches, Salt-marsh


Charleston, Folly Beach and Isle of Palms

Beaches, Wildlife, Charleston South Carolina, Morris Island Lighthouse, Audubon Swamp Garden
Directions to Jekyll Island can be found here.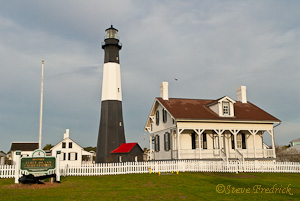 Getting Around
Participants are responsible for their own transportation. However, we encourage participants to ride share to limit our impact and it gives folks a chance to get to know each other. For participants flying in, we will attempt to pair you up with someone else flying to the same airport or put you in contact with someone who is driving down. (No guarantees, you may still need to rent a car if you fly.)
Airports
Since the tour flows from south to north, the best flight options is to fly into Savannah (SAV) and out of Charleston (CHS). We are starting at Jekyll Island which is midway (each is a 60 minute drive) between Savannah and Jacksonville. So Jacksonville (JAX) is another option.
Activity Level
This tour only requires a moderate level of fitness with the ability to hike up to 3 one mile walks in a day with camera gear. However, we are actively shooting from before sunrise until after sunset. These long days may be strenuous to those unaccustomed to them.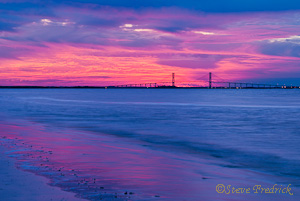 Expected Climate
This is an ideal time of year to visit: relatively few tourists and comfortable temperatures (average high is upper 60s and the low is in the lower 50s). But remember we will be shooting near the water which will feel cooler, especially if the wind is blowing. So come prepared for temps in the low 40s but expect shorts weather in the middle of the day.
Photography Skill Level
Any, Beginner to Pro
Cost:
The cost of the tour is $475/person. This fee covers all guided photography tours along with discussion and image review sessions. Transportation, lodging, meals, any entry fees are not included.
A deposit of 50% will hold your spot. The balance is due 60 days before the start of the tour.